Cape Town Aquarium

---
Introduction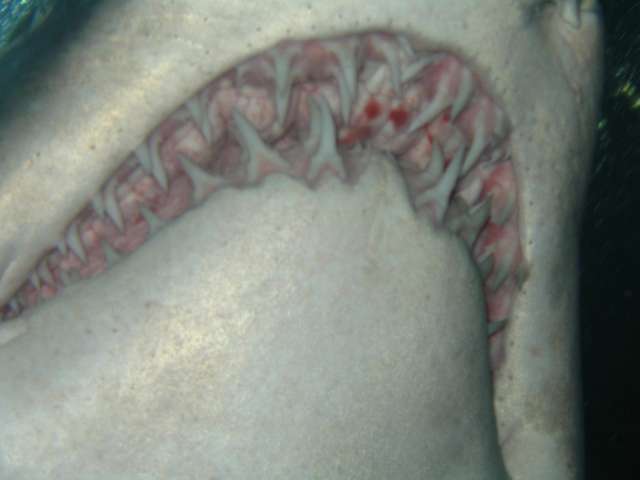 Cape Town Aquarium is located in the exciting Victoria & Alfred Waterfront area of Cape Town. The Waterfront is a popular location for locals and visitors from abroad alike. Excellent shopping, vibrant nightlife, top class hotels, tasty dining and the Cape Town Aquarium are on hand in the V&A Waterfront.
You can read more on Cape Town on our
Cape Town Travel Guide
.
Sites
Cape Town Aquarium
Before your dive, the dive master for the day will go through the rules for the shark dive. No touching the sharks is the most important!

The site for this exciting dive is the Shark Tank of the Cape Town Aquarium. The tank has, at time of writing, 4 mean looking ragged tooth sharks, a loggerhead turtle, some grouper, a shoal of yellowtail tuna and several rays.

The real reason to dive the aquarium is for the ragged tooth Sharks. In 5 metres of water, the sharks will swim within a metre of you. The size and ferocious looks of the sharks will amaze you as they slowly swim past. It's a safe dive, there isn't anything to worry about. Enjoy the company of the turtle, the grouper and the other members sharing your space with you as the crowd outside watches you carry out your death defying stunt.

Look for shark teeth on the bottom, you may find one, we did. It's really a great dive and worth the money!
Equipment
A 4-5mm wetsuit, hood, and booties are all recommended.
Visibility
Visibility is very good but try not to stir too much of the silt on the bottom of the tank.
Water Temperature
The water ranges from 16 to 25 degrees celsius.
South Africa